Domaine Poupat & Fils
Coteaux du Giennois

Our estate is located 150 km far from south of Paris in the heart of the Loire Center vineyards in the towns of Gien and Briare, where the Coteaux du Giennois Appellation was created.
We cultivate 11.75 hectares of vines including 4.65 ha of Sauvignon, 3.9 ha of Pinot Noir and 3.2 ha of Gamay. Most of our vines are located on a terrace overlooking Gien and the Loire, in a climate called "Le Trocadéro". We are lucky as we  cultivate the only vineyard plot located in the commune of Briare, on the coast of "La Thiau".
We practise integrated viticulture which shows our desire to respect the soil and the environment. The soils are clay-siliceous and naturally grassed.
When you arrive in Briare coming from Gien our cellar at a place called "Rivotte" welcomes you. A place steeped in history that still contributes to the writing of our history and our wine heritage.
We pay particular attention to respecting the harvest and preserving the aromas of our 3 grape varieties during all the vinification and maturing by controlling the temperatures. This allows us to develop full, fresh and fruity wines.
From generation to generation, the spirit of the estate has focused on the quality of its wines while respecting its terroir and its typicity.
Philippe – Xavier – Damien POUPAT 

The POUPAT family is one of the oldest vinegrower families in the Giennois.
Around 1650, Nicolas POUPAT cultivated the vine in our beautiful region. 360 years later, the POUPAT family is still rooted in the Giennois area.
Jean started working in the vineyards and in the cellar from an early age, it was not until 1940 that he settled with his father René on about 3 hectares of vines in Gien.
It was in 1980, after a BTS in Viticulture-Oenology in Beaune, that Philippe came to join his father Jean on the estate, where he brought in new know-how.
Thanks to the acquisition of the Rivotte winery in 1984  the estate was modernized. It was only in 1989, after several years of work, that our first vintage was vinified in RIVOTTE.
Over the years, the production tool has been constantly modernized in order to improve the quality of our wines, while reducing the arduousness of work.
In 2010, after a BTS in Viticulture-Enology and a business license in Tours, Xavier returned to the family estate to develop professional trade.
After a BTS in Viticulture-Oenology in Beaune and several experiences in Burgundy areas, Damien came back home to work on the family farm in March 2017.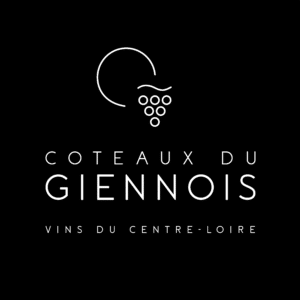 Vineyards of Center-Loire, the Coteaux du Giennois border the royal river, in the departments of Loiret and Nièvre. If Coteaux alludes to the hilly landscape of the appellation, Giennois recalls the name of the main town of the appellation, which grows its vines up the Loire river for nearly 50 km.